A Happy Little Member Club of the United States Figure Skating Association
Ice dance, a branch of figure skating, is fun, challenging, and accessible to everyone. It's a great way to keep fit and meet people. Our skaters range in age from young adults to seniors. It is truly a sport for life. The Starlight Ice Dance Club was formed in 1995 to promote ice dancing as a recreational and athletic activity for adults in the Twin Cities.
Come to one of our sessions and try ice dancing. You don't have to bring a partner, and your first time is FREE. New members are always welcome! If you can 3-Turn, you can learn to Ice Dance! If you're interested in learning to ice dance, Minnetonka Ice Arena has introductory group ice dance lessons. Also, ask about our mentoring program! Many of our skaters practice at local rinks and would be happy to help you work on your dances.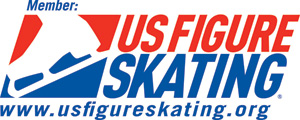 ---


4:00pm, Sunday, March 22nd
Excel Energy Center
tickets: www.starsonice.com
Starlight Members to Participate in Stars On Ice!
Starlight members, Sydney Berrier, Kirby Goodman, Lucy Mayer, Madalyn Moree and Allison Pasdo have been selected to participate in Stars on Ice this weekend! Watch for them in the club number opening the second half.
---
Favorite Video of the Week
Kaitlin Hawayek & Jean-Luc Baker - Free Dance - 1-24-15

---
Looking for a fun place to skate? Check out CBS's listing of the Best Ice Skating Spots in the Twin Cities.